A birthday message to founding Board member Julie Andrews
By opusa • Sep 30th, 2010
Operation USA, its staff, its board and its thousands of supporters wish Julie Andrews a very happy 75th birthday.
For over 31 years, Julie and her family have been essential to Operation USA's very existence. Julie was attracted to our small relief group at the very beginning and for the purest of reasons—she wanted us to keep helping Vietnamese "boat" refugees and, later, provide help directly to Vietnam's children. What was an initial call in 1979 offering her time and talent has, since then, turned into "walking the world" with Julie and her many friends….through Cambodia, Thailand, Bangladesh, East Africa, the areas of the US hit by Hurricane Katrina, Haiti and many other places….100 countries… to millions of children and their families Julie has helped reach out to.
Julie has always said it was 'about the children' and not about her….but it's hard to ignore the many times she's stepped up publicly and highlighted Operation USA's work.
More about Julie Andrew's work with Operation USA
United Voices: "Everyone can do a little to make a difference in the world"
Download article >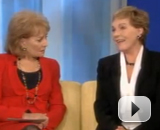 The View: Julie Andrews visits; discusses OpUSA's Haiti relief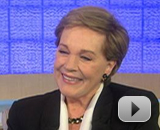 Julie Andrews discusses Operation USA's Haiti relief with The Today Show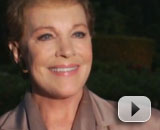 Julie Andrews shares her thoughts on 30 years with Operation USA
Celebrate Julie Andrew's legacy and support OpUSA's work today!
DONATE TODAY!