BENEFIT EVENT: Book Launch, THE PATHWAY TO LOVE
By opusa • Jun 4th, 2011
Julie Orlov
THE PATHWAY TO LOVE
A book launch event to benefit Operation USA's women's programs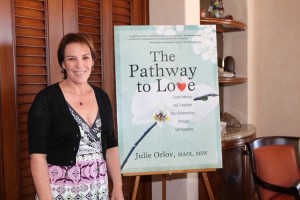 Operation USA gives special thanks to author and relationship builder Julie Orlov, and our board member Jeff Franklin, for hosting this benefit event.
Julie's passion for helping people create relationships in their lives that work is both inspirational and practical. The afternoon event was a social gathering as well as a chance to learn more about Julie's unique take on relationship building. Donations for Operation USA's programs focusing on women were encouraged. We thank Julie and Jeff for their support!
Learn more at www.julieorlov.com.