Top 5 Ways to Support Operation USA This #GivingTuesday
By Mary Dolan • Nov 26th, 2013
You've heard of Black Friday. You've heard of Cyber Monday. Have you heard of Giving Tuesday?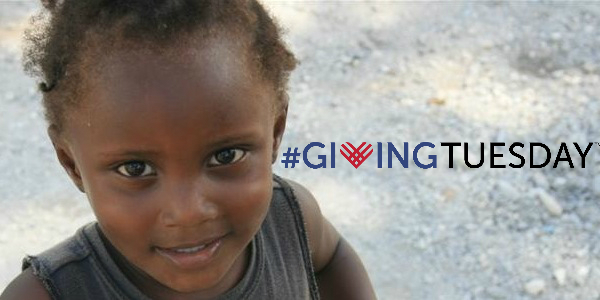 The idea is simple: there's a day for giving thanks, there's a day for getting deals, and now, there's a day for giving back! This year, we hope you'll join the national celebration of giving with Operation USA. Mark your calendar–Giving Tuesday is Tuesday, December 3, 2013.
Here are the top 5 ways you can get involved with Operation USA this #GivingTuesday:
1) Donate. Visit donate.opusa.org to make a financial gift in support of our programs. Donations support our ongoing work around the world in areas such as The Philippines, where typhoon victims are struggling to recover.
2) Get Mobile. Join our mobile community by texting OPUSA to 50555, then follow the prompts to complete your profile.* You'll receive occasional updates (we won't spam you!) from us highlighting opportunities to give and new ways to get involved.
3) Socialize. Sometimes, the greatest support you can give us is word of mouth! Share our message with friends and contacts on Twitter, Facebook and Instagram by using the hash tag #GivingTuesday and tagging @OperationUSA.
4) Support our annual toy drive. Each year, we try to make the holidays a little bit brighter for underprivileged children and teens in the LA area. We're currently accepting new, unused gift items from individuals and companies. For more info on how to make a donation or get your business involved, email info@opusa.org.
5) Buy holiday cards. Send some holiday cheer to friends and family with our new holiday cards. For a $15 donation per card, we'll send one to the recipient(s) of your choice with a special message letting them know you made a donation in their name. Donations for holiday card purchase support relief and recovery work worldwide.
For more information on Giving Tuesday, visit the campaign website here. For more info on all the ways you can support Operation USA, click here.
*SMS subscription service. Up to 4msg/mo. Msg&Data Rates May Apply. Text STOP to 50555 to STOP. Full terms: mGive.com/E Privacy Policy: mGive.org/P