A Letter from President and CEO Richard Walden
Dear Friends,
After 34 years working in disaster relief and development, Operation USA has learned that an increasingly diverse media environment too often diverts our focus away from vital activities aimed at alleviating human suffering and promoting human development around the world. When war and military involvements, hotly contested national elections and political debates, and 24/7 coverage of celebrity scandals and shocking criminal trials dominate our airwaves, humanitarian causes often take a back burner and essential financial resources that organizations like Operation USA rely on dry up in a heartbeat.
Your involvement with our work has been critically important to our success and for that you have our sincere gratitude. In these troubled times, I must take this moment of your time to ask for your increased financial support of Operation USA. Our projects will not continue to be successful without funding from our committed supporters.
Click
HERE
to make a donation now.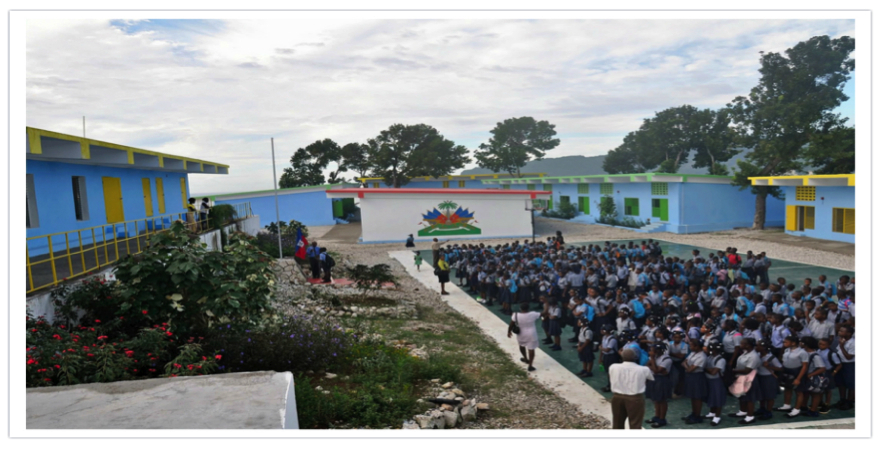 Donations ensure the continued success of vital projects here in the U.S. and around the world, where Operation USA's immediate disaster relief efforts have time and time again turned into long-term recovery and development projects–"Smart Aid"–which fosters sustainable programs that continue to meet the needs of communities we serve.
Your investment in Operation USA supports childhood education and nutrition in Jacmel, Haiti, where Operation USA has been active since 2010; provides support to rural villagers in Santa Rosa, Nicaragua, where we've been active for 14 years since Hurricane Mitch; generates income-building activities for villagers in Cambodia, where our programs span the 34 years since the Cambodian genocide ended; aids recovery in disaster-stricken areas across the U.S., such as Louisiana, New York, New Jersey and Oklahoma City, as well as abroad in areas such as Sri Lanka and Japan; provides medical supplies to community clinics in Southern California–and the list goes on.
With your support, Operation USA's capacity to make a lasting difference in the world is limitless.
As Julie Andrews, our co-founder and still-active board member, always says: "Operation USA is the little ship that gets in the harbor where the big ships cannot go." Our little ship needs a crew – and we hope you will be a part of it.
Please consider making another investment in Operation USA's work today, and give us a fighting chance at continued success in attention-worthy areas the world over.
Every donation, large or small, has a BIG impact.
$10 provides a month of hot meals for a child in Haiti
$50 helps a child in Nicaragua with school fees, supplies and uniforms
$500 finances two micro-loans for women's income-generating activities in Cambodia
$1,000 provides a sustainable garden at a school so children have a source of nutritious food
$2,500 funds a skill-building workshop, such as leadership training, for a community in need
$3,700 sends a truckload of donated medical supplies to a Native American clinic in South Dakota
Best,

Richard Walden
President & CEO
Operation USA
To make a donation by check, please send by mail to:
Operation USA
PO BOX 36188
Los Angeles, CA 90036-0188
To donate $10 now, text AID to 50555 (Terms:
mgive.org/t
).