Backpacks for Pakistan. Sequoyah School supports OpUSA's Flood Relief Projects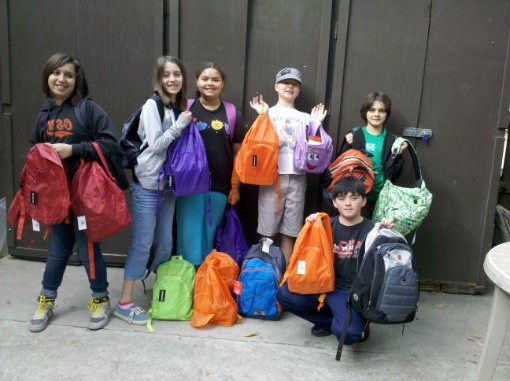 Many thanks to the Sequoyah School!
In response to the massive flooding that hit much of Pakistan in the summer of 2010, the "Over There" Class (5th and 6th grades) collected school supplies to add to Operation USA's relief efforts focusing on education.
We are always greatly impressed by the enthusiasm and generosity of our donors. Thank you Sequoyah School for engaging some of our youngest supporters.