5 Tips for Field Work Beginners
by Barry Mottier
January 29, 2014 — This same time last year, I had no plans (only aspirations) to visit Asia. Just a few months later, I found myself on the Cambodia/Vietnam border representing Operation USA on my first foray into field work. I had the fortune of journeying with some experienced world travelers and if not for them, I would have found myself completely unprepared for this particular odyssey.
For the benefit of all those who may find themselves in similar circumstances, here are some handy tips for becoming an effective field worker.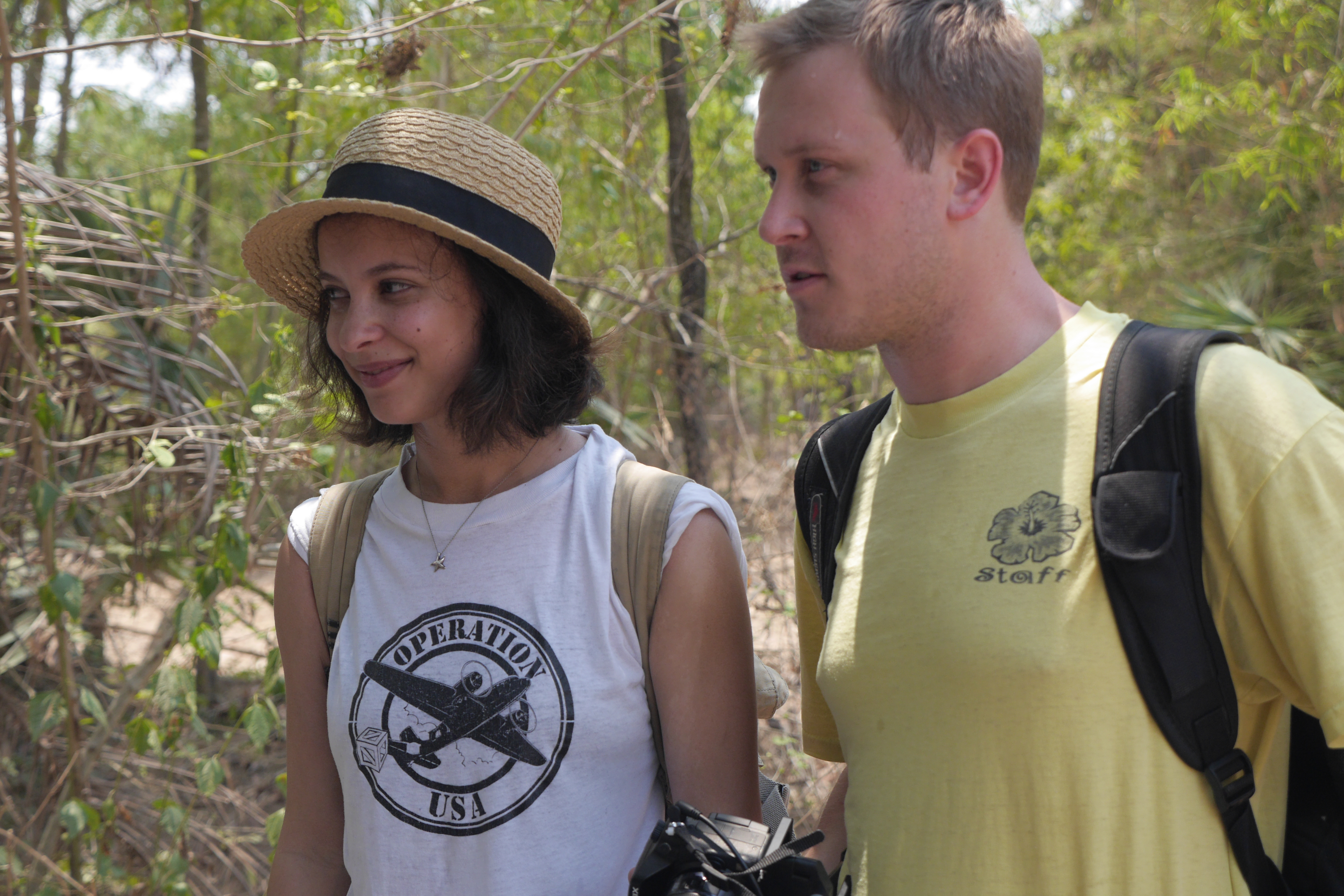 Barry Mottier, right, with OpUSA Director of Operations, Jamaica Walden, in Cambodia, 2013.
Keep an ear to the ground for opportunities, and act.
My trip fell into place out of the blue. In my case, answering a request to document (on film) a community of silk weavers in Cambodia lead to the eventual partnership of OlaRe and Operation USA, who piggybacked my trip to document their ongoing programs. My point: Take chances and tell people you're willing to help. Sometimes the stars do align!
Embark and stay healthy.
Being sick in a foreign country is the worst, especially when you have a lot to do in a short amount of time. Get your shots. Stay hydrated (follow the recommended water intake in whatever country you're in, lest you get tapeworm… or worse) and don't forget about the importance of good sleep.
Embrace the local customs and culture.
The best way to understand the community is by saying "YES" to home cooked dinners, making time to visit important heritage landmarks and simply having conversations with the people you're there to help. Walk a mile in their shoes and better understand who you're helping, and why.
Ask the people you're helping what they need. (Don't tell them!)
Most of the people you're aiding are looking for a hand, not a handout, and it's important to keep that in mind. In the case of Operation USA's long-standing partner, Mekong Plus, micro-credit loans are extended to individuals so that they can bring themselves out of poverty on their own terms.
Tell people about your experiences.
Inspiration can be contagious. Spread yours in any way you can. Too often people think they're incapable of helping, simply because they never have before or don't know the path to do so. By sharing your stories and experiences, you may inspire others to act as you did and hopefully (eventually) they will do the same.
Ready to begin? Connect with local organizations or causes to care about to learn more about getting started in field work.