5 Tips for Giving Back During the Holiday Season
November 21, 2015 — The holiday season is a busy time, especially for your favorite charitable organizations. Data shows that, on average, organizations receive up to 40% of their yearly donations in the last three months of the year–and that money is vital to planning for the new year. Operation USA counts more donations during the last 2-3 months of the year than any other non-disaster time, and we rely on the generosity of our supporters during the holiday season to plan for programs in the year ahead. So, how can you make sure you are making the most of your charitable gifts this year? Read on for some helpful tips.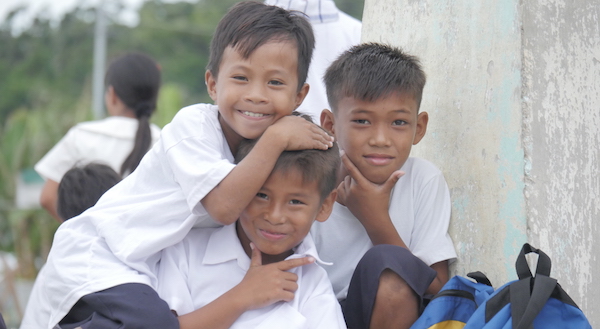 GIVE BY DECEMBER 31
When you make a tax-deductible donation before the end of the calendar year, you'll receive tax benefits on your next return. Plan ahead and add making a charitable donation to your "to do" list so you don't forget. This year, #GivingTuesday, a national giving movement being celebrated for the third year in a row, is Tuesday, December 2nd. Join the campaign and help support your favorite causes by making a donation or sharing your voice in social media.
DO YOUR RESEARCH
With so many different causes and campaigns to choose from, making a meaningful impact during the holiday season can seem challenging. Fortunately, there are resources available to help with decision making. First, research specific causes that are important to you to identify specific organizations you may want to help. Then, use sites like Charity Navigator and Guidestar, as well as the organization's public financial documents, to confirm the validity of the organization. Typically, groups that have low overhead and well-documented program success can be trusted to make the most of your donation.
GIVE THE GIFT OF A DONATION
Have a lot of names on your holiday shopping list? Some people can be tricky to buy for, but a charitable gift in a loved one's name is a great way to support their passions while making a difference. Most organizations encourage donating on someone else's behalf during the holiday season. At OpUSA, we'll even send out holiday cards or e-cards to your loved ones to let them know that you made a donation in their name. You can also add "make a donation in my name" to your own wish list so loved ones can donate on your behalf.
THINK OUTSIDE THE BOX
Cash donations, while important to charitable organizations, are only one piece of the puzzle when it comes to supporting a cause you care about. If you want to give back but don't have a big budget you can donate air miles–which allow organizations like Operation USA to travel to program areas while keeping overhead low–or material supplies. Many organizations also accept donations through shopping programs like We-Care.com and AmazonSmile, which allow you to earn donations for your favorite causes while you shop, or Causora, which lets donors earn rewards with each donation.
RESOLVE TO GIVE MORE IN THE YEAR AHEAD
While the spirit of the holiday season tends to encourage us to give more at the end of the year, organizations have to stretch those dollars throughout the year ahead in order to expand programs and continue to thrive. Consider making your holiday season donation a year-long commitment and sign up to be a recurring donor. At OpUSA, you can easily opt to make your donation a monthly gift, which ensures that you'll give a little at a time throughout the year in support of ongoing programs.
Remember, your year-end charitable gift makes a lasting and meaningful impact on the organization's work in the year ahead! Learn about even more ways to support Operation USA this holiday season HERE.