Giving Back When You Shop Online
By Dylan Nord
This guest post comes to you from our friends at We-Care.com.
February 28, 2014 — In February, we at We-Care.com made the decision to feature Operation USA as our Cause of the Month. Throughout the month, we've highlighted all the amazing work that Operation USA has done and continues to do. As the month comes to a close, we wanted to take an opportunity to tell you a bit more about what is possible through We-Care.com, so that we can continue to generate donations together for this great cause and help communities in need when disasters strike.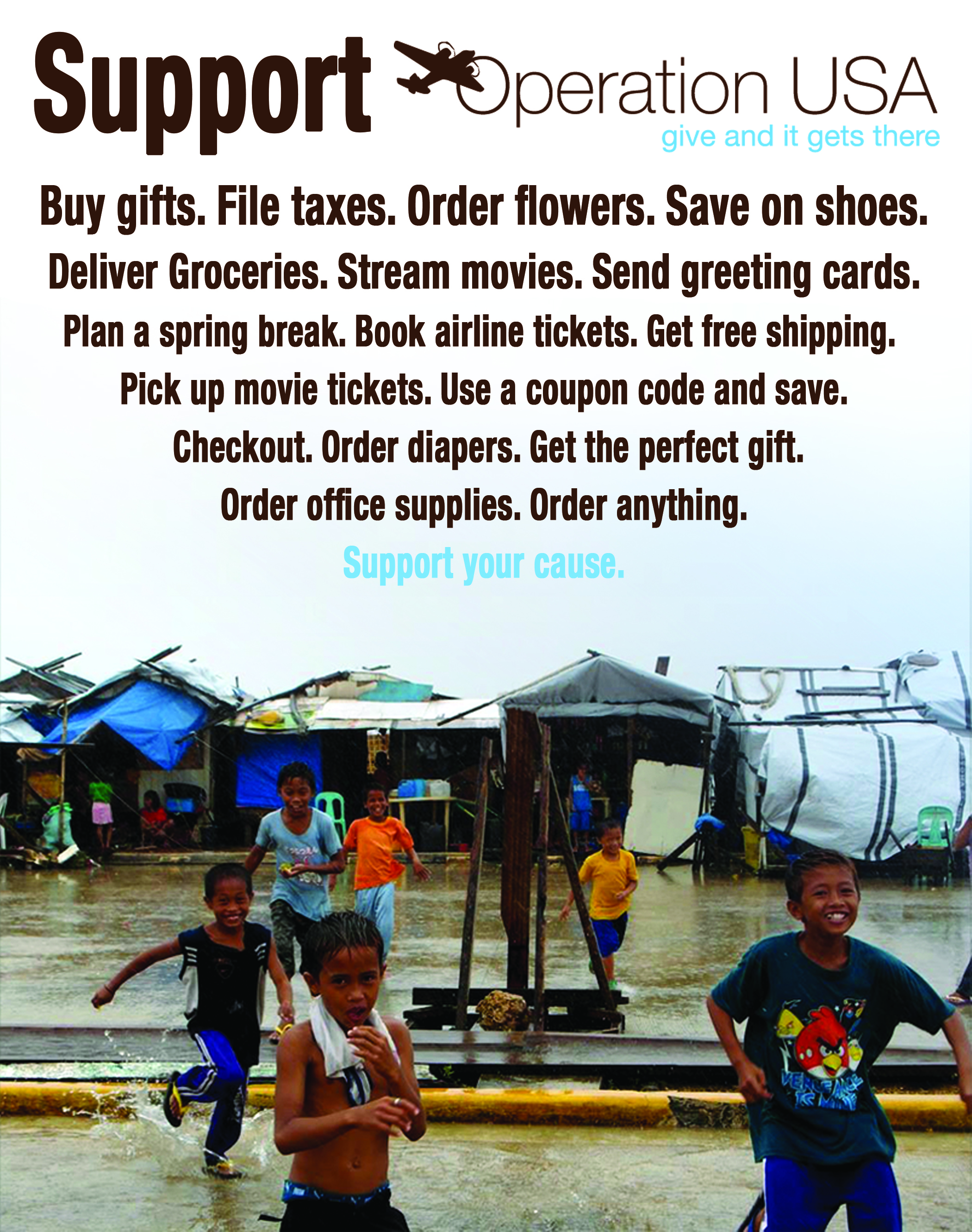 Think back on the last time you bought something online. Was it in the last year? Month? Week? Shopping online used to just be for those hard to find items. It was either for those few tech-savvy people, or it was for those people in rural Illinois to get that special edition Star Trek collectible without traveling to Chicago (We love Star Trek!). Now, shopping online is something most of us do without thinking twice. The prevalence of online stores, competitive prices, and convenient shipping has made online shopping something most of us do, but now you've got another reason to shop online—supporting Operation USA.
We-Care.com is proud to partner with Operation USA to allow their supporters to earn donations anytime they shop online. It's fun, easy, and free. That's right: it won't cost you a dime. Just go through We-Care.com and shop at any of the 2,700 partnered merchants, and you'll have a portion of your purchase returned to Operation USA as a donation! Login to your We-Care.com account to track your donations, see where you've been earning donations, and find other ways to support your cause.
Click HERE to get started.
| | |
| --- | --- |
|                                  | Dylan Nord works with nonprofits to maximize fundraising through We-Care.com. Working with partners like the ASPCA, the National Autism Association, Save the Children, Operation USA and Clean Water Action, Dylan has helped supporters raise over $5 million dollars through We-Care.com. Dylan believes that small deeds can add up, that we all have a responsibility to do good, and that technology is creating collaboration that will change the world. Dylan holds a Bachelor of Arts from Hartwick College in Oneonta, New York. Follow Dylan on Twitter, @dylannord. |