Haiti After Hurricane Matthew: Relief Kit Distribution
In October 2016, Hurricane Matthew–a category 4 storm–swept Haiti, the Bahamas and parts of the southern United States.
In Haiti, where communities were still vulnerable from the major earthquake which devastated the country in 2010, a reported 900 people were killed, while tens of thousands of people lost their homes. It was reported that as many as one million people were in need of relief aid in the aftermath of the storm–which caused widespread wind and flood damage, a loss of vital crops and access to clean drinking water, and a resurgence of the cholera epidemic which has plagued the country in the years since the earthquake.
Operation USA's country director, Steeve Texas, was on the ground in Haiti in the weeks following the storm, assessing damage and preparing to facilitate the distribution of relief aid. Thanks to the generosity of donors and partners, we were able to meet needs in the hardest hit areas of Grand Anse: Pestel, Cayemite and Nippes. There, in November 2016, Steeve and his team distributed relief kits containing much-needed tarps, food, water purification supplies and hygiene items to families impacted by the storm.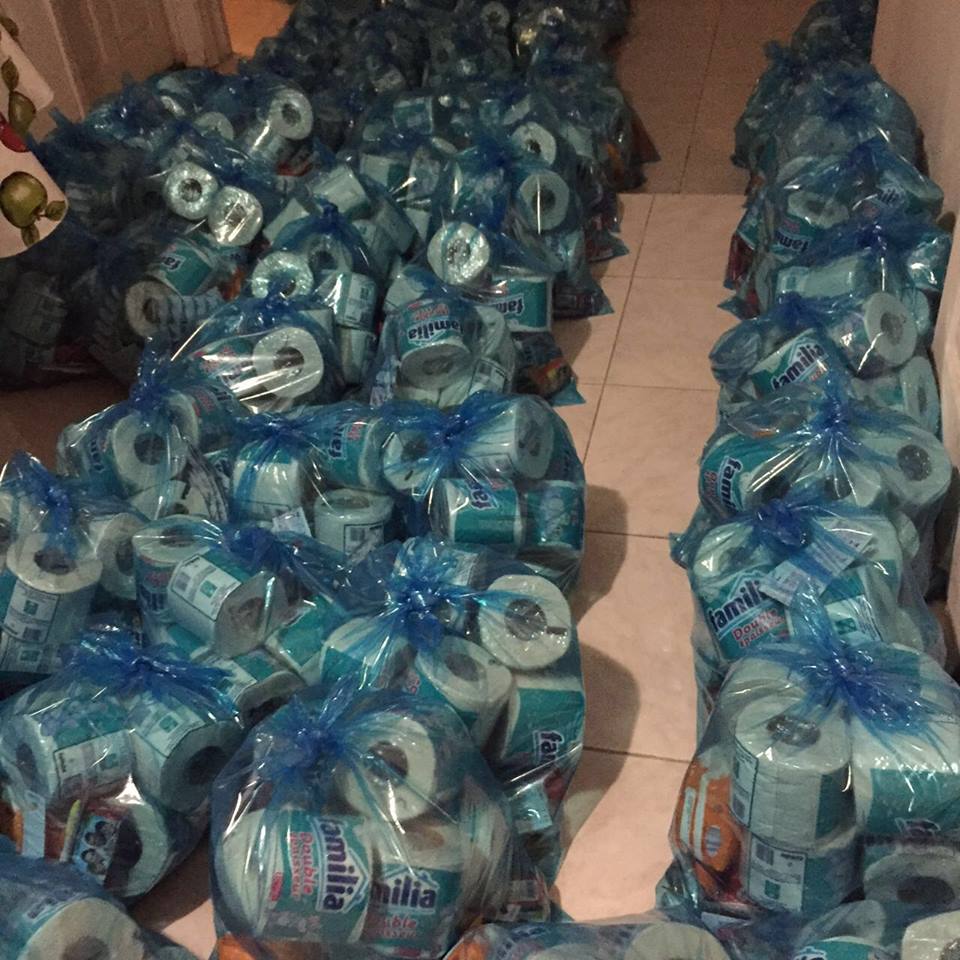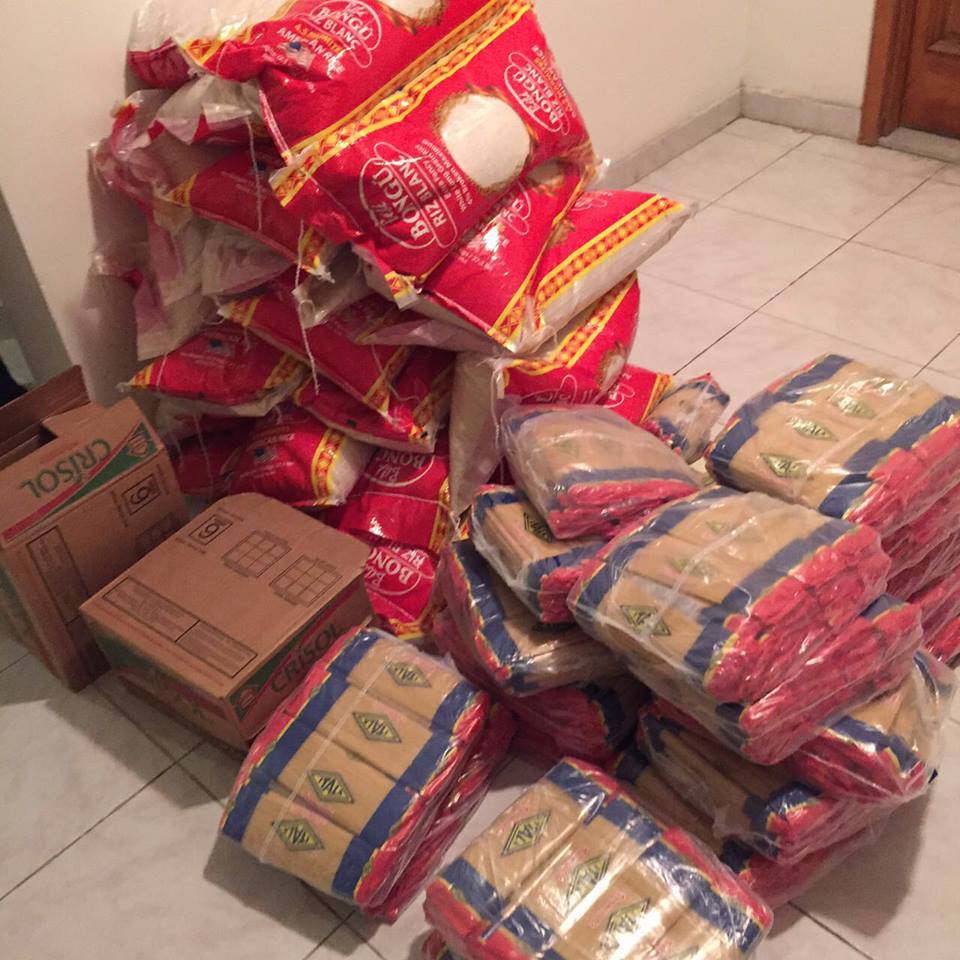 Hygiene and food items are prepped for distribution in Grand Anse
In the months that followed–as storm damage became more apparent and the lasting impacts of Hurricane Matthew on communities who had struggled to overcome many challenges in the wake of the 2010 earthquake became known–Operation USA sought to further the distribution of relief kits to families in the community of Jacmel. There, we've maintained deep ties since the reconstruction of a school serving 900 area students, and we continue to support the school via a feeding program, facilities maintenance and an assortment of other programs aimed at improving nutrition, empowerment, and education.
Early in 2017, thanks again to the generosity of OpUSA donors and partners, we distributed kits containing relief materials, food, hygiene items and school supplies to students at Ecole Nationale Jacob Martin Henriquez and their families. As the community has faced many challenges since 2010, these families rely on the school and its programs, especially as food sources are increasingly limited, cholera has impacted thousands across the country, and employment opportunities remain stagnant.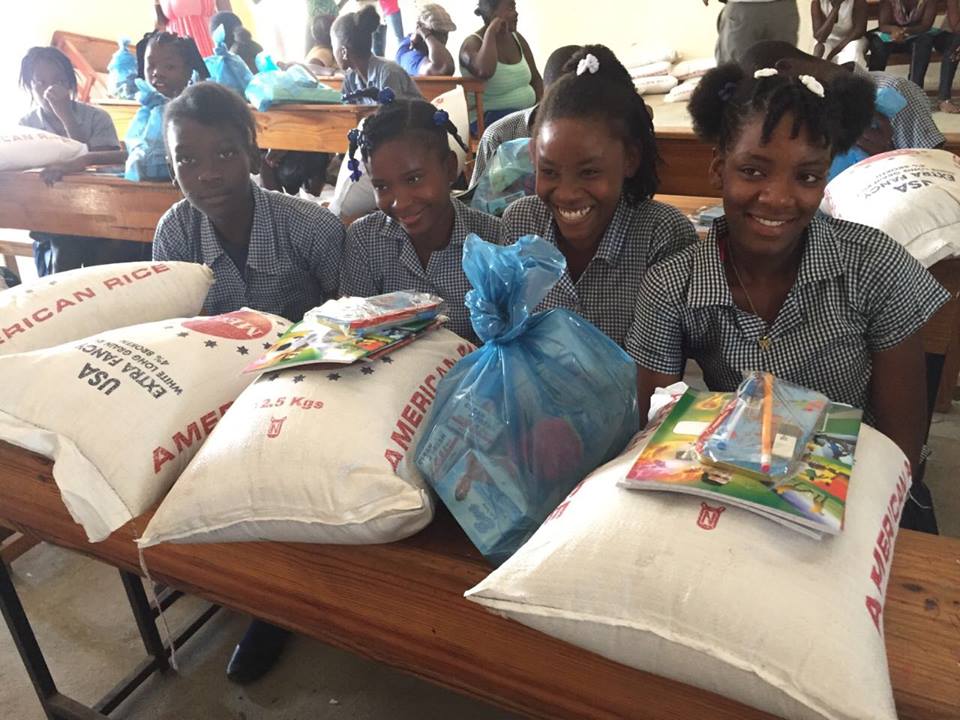 Students at ENJMH receive food, hygiene items and school supplies
Operation USA is proud to remain committed to the community of Jacmel and its neighbors as challenges remain persistent in Haiti.
There is, however, much work still to be done. Donations at this time will help in a myriad of ways by:

Continuing Ecole Nationale JM Henriquez's feeding program (which provides a daily meal to 600+ students who might not otherwise have access to nutritious food sources) through the summer months, when school is not in session
Purchasing new desks and other equipment/supplies for the school, which suffers a higher than average rate of wear and tear due to the high volume of students using the facilities
Maintaining the presence of a full time Operation USA staff member on the ground in Haiti to continuously identify and address challenges faced by earthquake and storm impacted communities
Funding Operation USA's ongoing disaster relief and recovery fund, allowing us to react quickly, efficiently and effectively when disasters strike in Haiti and other too often overlooked and under-served communities around the world
With consistently low overhead costs, nearly 40 years of experience in 100 countries worldwide, and a staff committed to equipping and empowering on the ground partners in areas where guidance and funding are most needed, your dollars go further with Operation USA. We thank you for your support.