Helpful Tips for Online Giving in 2014
January 21, 2014 — These days it seems like everywhere you turn there are causes asking for your support. From your Facebook news feed to your email inbox to in-game advertisements on your mobile phone, it's easier than ever for organizations to reach you. But, when you're faced with an overwhelming volume of information, how do you choose the right cause(s)? And, how can you get involved if you don't have a lot of money or time? The good news is that online tools make it easy for you to identify causes that align with your passions, and to support those causes in a variety of ways. Read on for some helpful tips for online giving in 2014.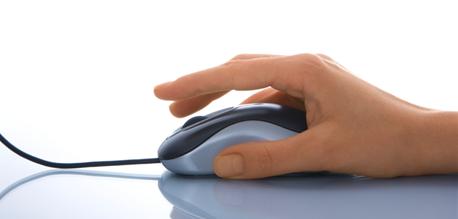 Do your homework.
When choosing a cause or charity to support, it is a good idea to do some research first. Just because a cause has splashy marketing campaigns or well-executed advertisements doesn't mean they have effective programs. (And, if they're spending a lot of money on marketing, they're probably investing less in the actual causes they advocate!) Before making a donation be sure to check out the organization's website and review financial information posted there. If there is no financial information posted, or if they're spending more than 10-15% on overhead, they may not be the best choice. Additionally, it's a good idea to review historical information on programs they've completed, and check out what past supporters have to say. An organization that doesn't provide this type of information raises a red flag. When making an online donation, protect yourself by verifying the cause and using a secure donation site when giving money. Sites like CharityNavigator.org are helpful in verifying worthy organizations.
Pick a cause that's relevant to you.
Often, the volume of cross-channel information you receive becomes overwhelming because you don't find it interesting or relevant to your life. The best way to streamline the information is to narrow it down to the causes you really care about. Look for organizations whose work inspires you, touches on a cause that you consider close to your heart, or fits with your professional life. Then, unsubscribe from mailing lists and social media accounts of other organizations and keep only those who you are interested in supporting. This way you'll not only receive less communication, but the communication you do receive will be easier to digest. Plus, you'll learn more ways to get involved with topics and causes that fit with your profession, hobbies or interests.
Do more than donate.
Donating money is not the only way to support an organization! Do you have a special skill, like web design? You may be able to volunteer your time. Are you well connected in social media? Often organizations look for supporters to help spread word-of-mouth and drive new supporters to their online channels. Are you active in your offline community? Many organizations offer tools that let you create an online fundraiser that friends and family members can easily contribute to. The bottom line is you're not limited to financial contributions, and most organizations will have information on their websites on how else you can get involved. At Operation USA, there are nine different ways to support disaster relief.
Stay informed and engaged.
While all donations are welcome and accepted with gratitude, most organizations would tell you that your ongoing support is even more valuable. The more you stay involved online–whether through making regular donations, disseminating program information through social media, or fundraising–the greater an impact you help that organization have. Consider including becoming a recurring donor in your yearly budget, or allocating a few hours a month to other online support. Forward email blasts to friends and colleagues, and find out if your employer has a CSR program or is willing to match your donations. Always be on the look out for opportunities within your sphere of influence.
Ready to begin? Join Operation USA on Facebook to share the ways you plan on getting involved with online giving in 2014.