OpUSA Staff Profile: Meet Kira H.
Meet the faces of our organization! Our new Staff Profile blog series will introduce you to the people behind Operation USA. Check back every few weeks for new updates. This week, get to know our Program Intern, Kira.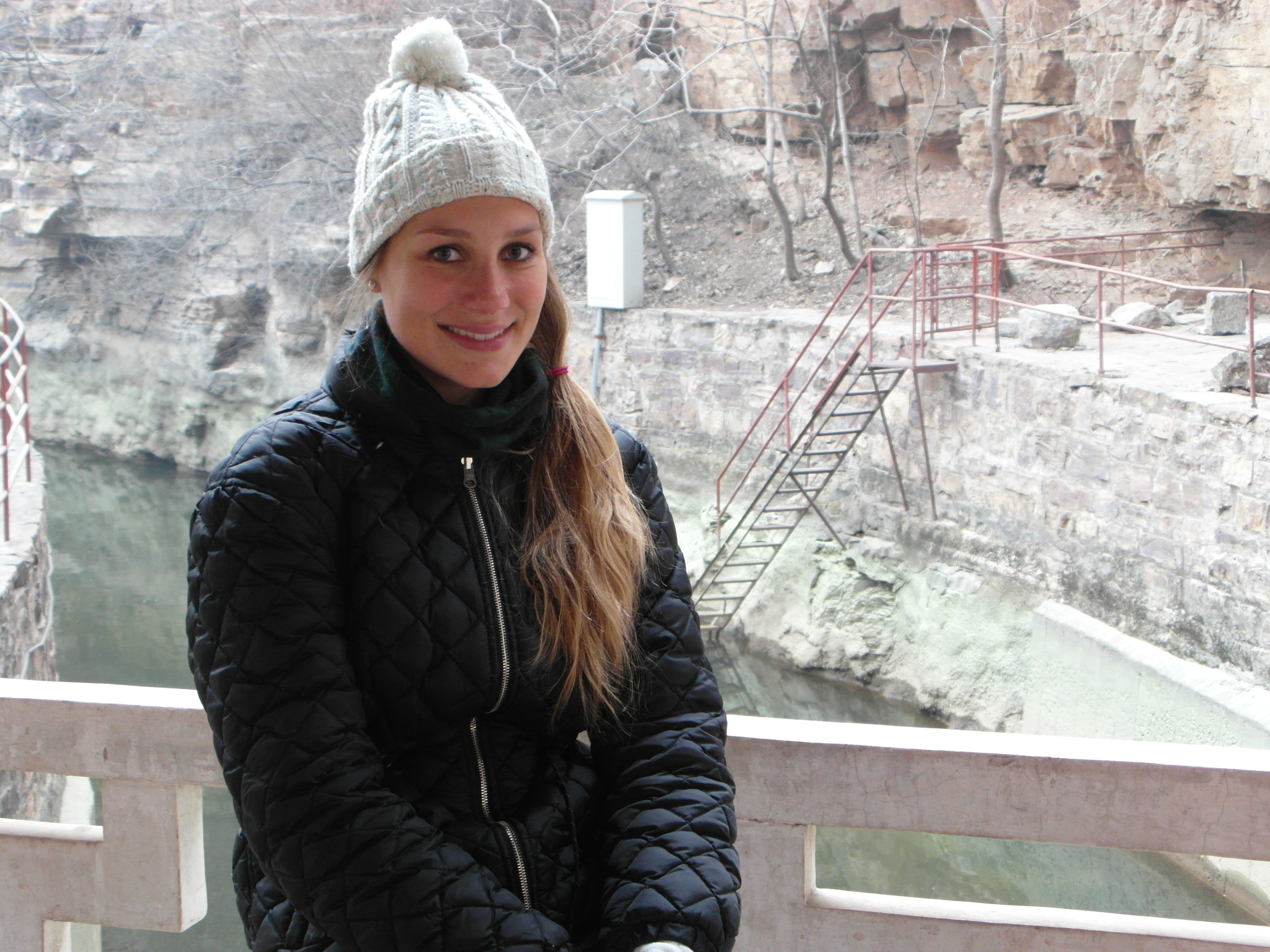 Kira in Linzhou, China, January 2014
NAME: Kira
HOMETOWN: Frankfurt am Main, Germany
WORKING AT OPUSA SINCE: September 2013
TITLE: Intern
PRIMARY JOB FUNCTIONS: As a Program Intern I am learning the implementation process of disaster response, grant writing, program monitoring and evaluation as well as in-kind procurement.
BEFORE OPUSA I WAS: Going to College in Germany
WHAT I LIKE MOST ABOUT WORKING AT OPUSA: It's great to see how big of an impact a small organization like Operation USA can make!
CAUSES I CARE ABOUT: Making a positive impact in the lives of children affected by disasters.
MY BEST OPUSA MEMORY: Feeling the optimistic vibes in the Philippines during our field trip in January.
IF I COULD SIT DOWN FOR DINNER WITH ANYONE IT WOULD BE: My Grandmothers
BECAUSE: I never had the chance to meet them.
THINGS YOU MIGHT NOT KNOW ABOUT ME:
1. For three years nobody told me that the word "fire lightener" (a lighter) does not exist… I nevertheless use it!
2. I can make a perfect impression of the "grumpy cat" face
3. I have no talent for painting and drawing at all!!
4. I am a pescatarian having a hard time giving up on tuna and salmon.
ON WEEKENDS YOU CAN FIND ME: At the beach!
FAVORITE QUOTE: "Life is one big road with lots of signs. So when you riding through the ruts, don't complicate your mind. Flee from hate, mischief and jealousy. Don't bury your thoughts, put your vision to reality. Wake Up and Live!" -Bob Marley