Update: Winterization Project in Fyakse, Dhading, Nepal
January 5, 2016 — On Saturday, April 25th, a magnitude 7.8 earthquake–the worst earthquake to hit Nepal in more than 80 years–struck just outside the country's heavily populated capital, Kathmandu, impacting areas across the country and its neighboring borders with India, China, Bangladesh and Tibet. The disaster triggered deadly avalanches on Mount Everest and in the Langtang Valley, and caused widespread building collapses, damages to infrastructure, injuries and deaths. Massive aftershocks continued throughout the month, furthering damage and making relief and recovery efforts difficult. Less than a month later, on Tuesday, May 12th, a second earthquake, registered as a magnitude 7.3, shook the country and exacerbated chaotic conditions brought about by the earlier quake. Soon after, the monsoon season arrived, bringing with it the risk of landslides and flooding in already vulnerable communities.
As a result of the earthquakes and subsequent aftershocks, more than 9,000 people were killed and upwards of 20,000 people were injured. According to the UN, an estimated 8 million people were affected across 39 of the country's 75 districts, 3.2 million of which were children and 2.8 million of which continue to need humanitarian assistance.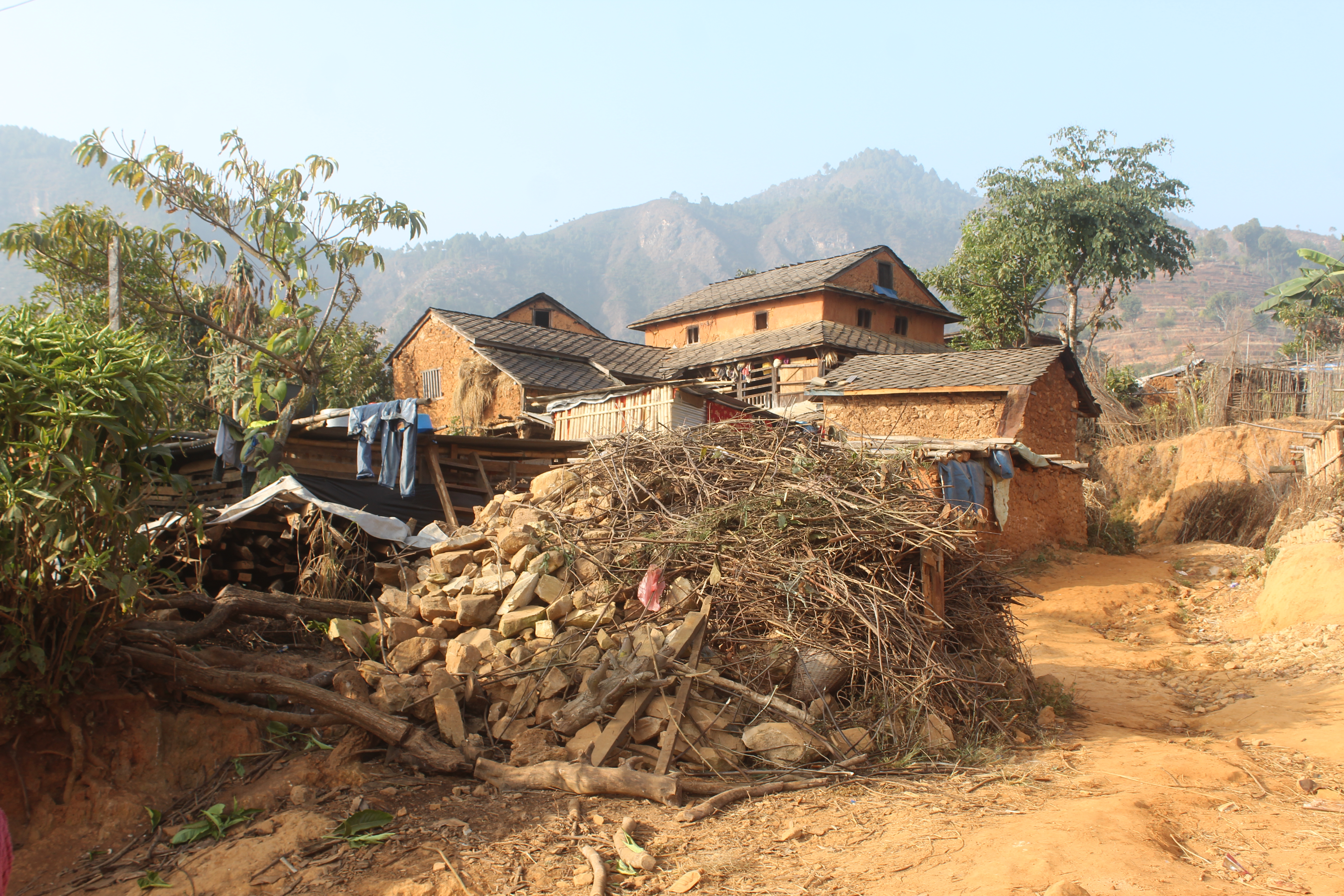 Among those impacted by the earthquakes, the villagers of Fyakse in the country's Dhading district were particularly hard hit. The village suffered heavy structural damage, losing both it's school building and the only health center available in the area. After visiting the village in July 2015, OpUSA programs staff decided to focus long-term recovery efforts in Fyakse and, thanks to donations from supporters, will reconstruct school buildings and aid in educational recovery programs. OpUSA also signed a partnership agreement with the Rebuild Nepal Foundation, which will serve as a local project partner moving forward.
As Operation USA and the Rebuild Nepal Foundation's education recovery project got underway, conditions were made worse due to political unrest in Nepal and the subsequent shut down of the Indian border. As the contentious political situation impacts the daily lives of all Nepalese, additional challenges surfaced as critical supplies and medicines were cut off, resulting in shortages that have intensified already vulnerable conditions in earthquake-impacted communities. The onset of winter will make matters even worse, further exacerbating precarious conditions as many families continue to live in temporary structures constructed from bamboo and corrugated zinc sheets.
In Fyakse, many families lost all their possessions as a result of the earthquakes, leaving them without warm clothes and supplies to withstand cold winter temperatures–especially as many continue to live in temporary structures lacking in insulation. These conditions were found to be particularly harsh for the students of the Panachkanya Secondary School, who are attending classes in a temporary structure until OpUSA and the Rebuild Nepal Foundation complete the reconstruction of their school. In response to these difficult circumstances, and thanks to generous donations from our supporters, we were able to implement a "Winterization Project" in order to:
–Provide basic relief items to local people so that they may better withstand cold winter weather
–Provide basic winter clothes to students and teachers so that they may continue their
educational activities during cold weather
–Provide basic first aid medicines and supplies so that the local health center can continue to operate
–Promote the practice of daily hygiene in order to minimize health risks among the local people
–Continue to support the local school, health center and villagers so that they can overcome challenges presented by the earthquakes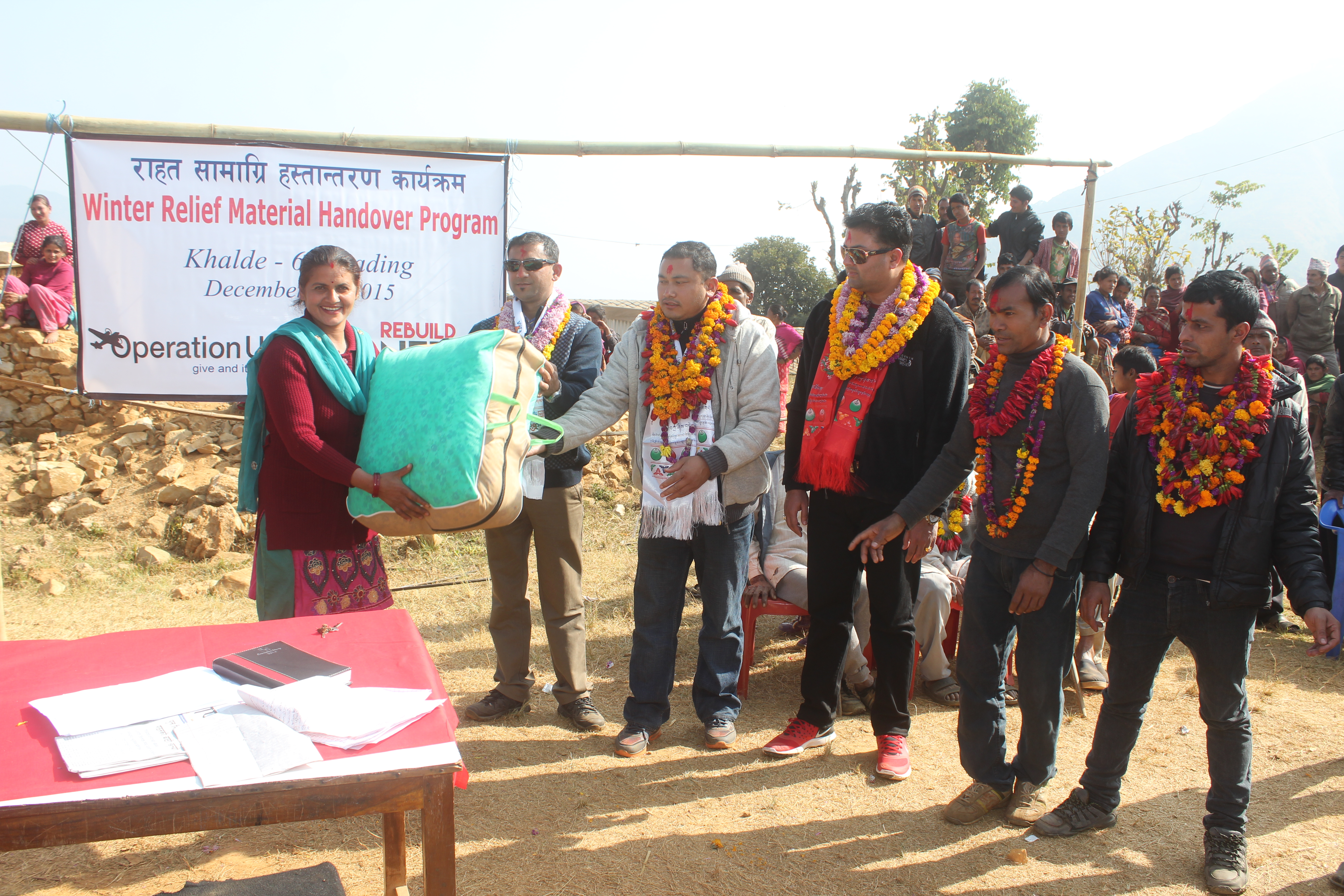 In November 2015, Operation USA made a grant in the amount of $22,500 to the village through the Rebuild Nepal Foundation to support the winterization project.  In December, items including blankets and quilts; warm jackets, pants and shoes; and hygiene kits containing toothpaste, toothbrushes, soap, shampoo, disinfectant and towels were delivered the village and distributed to those most in need. Funding was also allocated to the local health center, providing an expanded first aid kid and basic health supplies. As a result of this project:
–500 people in Fyakse have one quilt or blanket to better withstand the cold weather
–311 students and 14 teachers at Panchkanya Secondary School have a jacket, pants, socks and shoes to keep them warm in class, as well as hygiene kits to promote daily hygiene and improved health
–1,000 local people have access to medical care at the local health center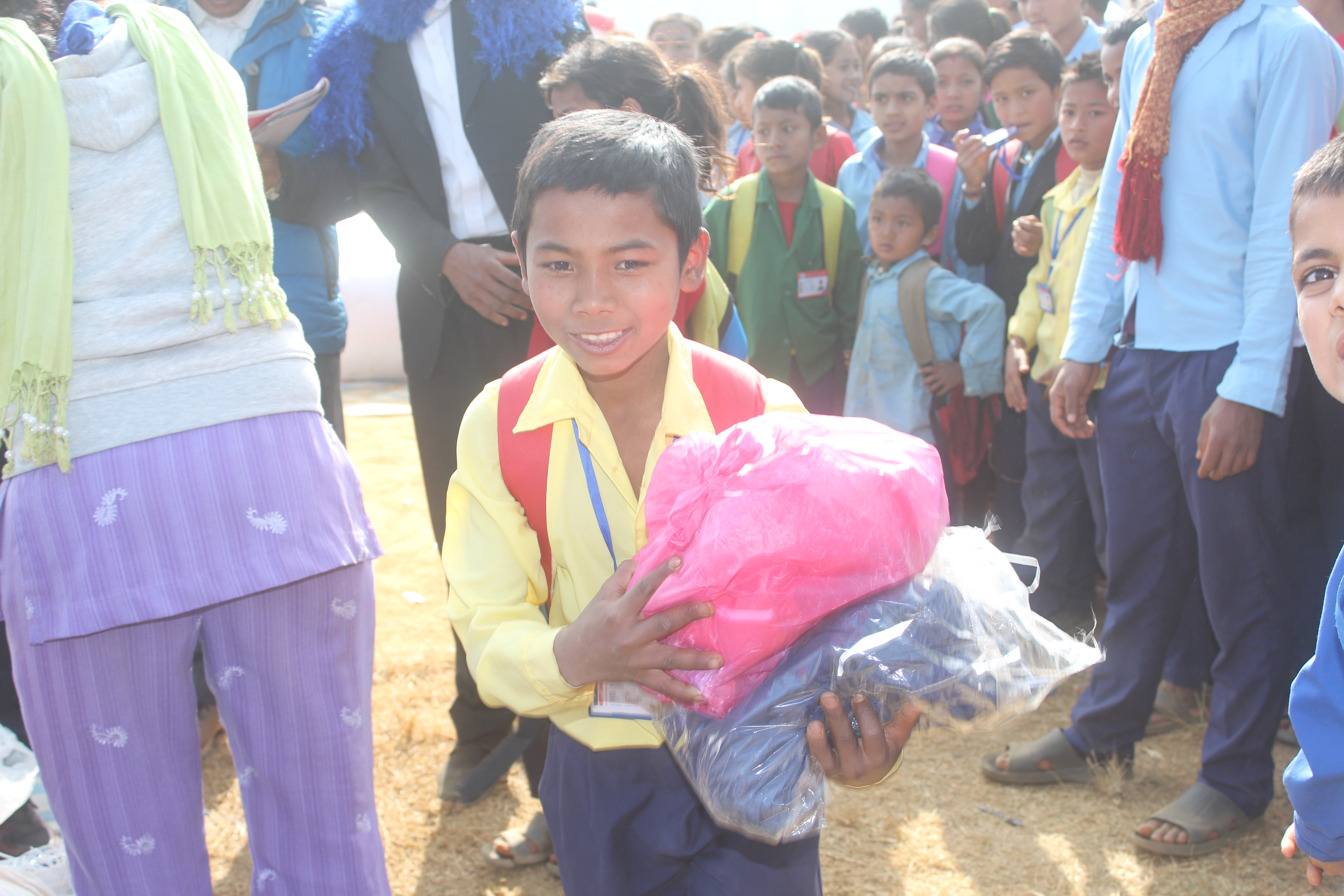 Operation USA is grateful to our supporters for their generosity in making relief work in Nepal a possibility. We would also like to thank our partners at the Rebuild Nepal Foundation for all their hard work in implementing these projects and delivering the winterization items to Fyakse.
See all the photos from the distribution of items on our Facebook page here.
To donate to Operation USA's ongoing work in Nepal and/or in other countries around the world, visit give.opusa.org.